[From my drafts]
#1. IMiXWHATiLiKE (former* wpfw radio show)
This was the first time I ever heard anyone speak so openly and candidly about things I felt passionate about. I used to think we weren't allowed a public forum to express these sentiments. I'm speaking about race relations from a wordly perspective, particularly the African Diaspora and colonization of black people across the globe.
#2. MyndTalk (wpfw radio show as well)
I didn't even have to come up on a check. Dr. Pamela Brewer helped me get my mynd right. This program introduced me to experts (and often time their books) from a myriad of professions ranging from recording artists to clinical psychologists. MyndTalk helped me  realize my mental limitations, personal hurdles as well as how to crush them. The book "Why Do I Do That: Defense Mechanisms and the Hidden Way they Shape Our Lives" by Dr. Joseph Burgo was featured on MyndTalk and changed my life forevaaaa *cardi B voice*. This show goes hand-in-hand with "The Friend Zone," focusing on mental health and relationships.
#3. This Is The Read
I literally feel like Kid Fury and I are the same person. We were supposed to be each other. I agree whole heartedly (is that a word or nah?) with his sentiments on EVERYTHING. Especially people (hated it!) The same way I felt about hearing Good Kid Mad City the first time .. is similar to how I feel listening to The Read. I felt like my age group, my era, my generation's outlook on life was finally being presented. Crissles is my boo, too.
#4. The Friend Zone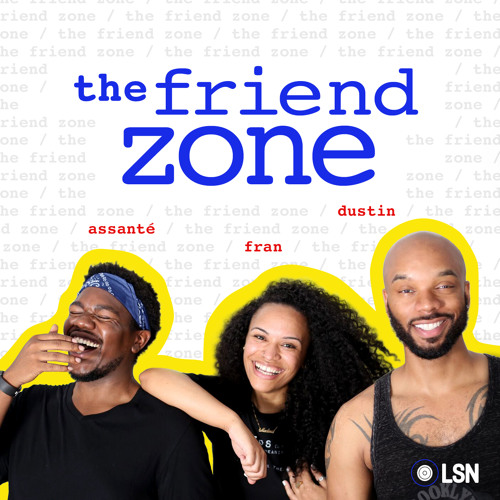 As I continue on my journey of self discovery, The Friend Zone helps me realize where I was, where I am and where I hope to go. A lot of topics hit home and I literally feel like this podcast is a safe zone to express taboo or uncomfortable circumstances you may think you're in alone.
#5. Bodega Boys
Now. This podcast makes me feel wonderful about my future. These dudes have zero chill whatsoever. Political correctness is non existent EXCEPT when it comes to the word "Faggot" – which is highly commendable. As a member of the "LGBTQ" community, I realize how much I use the word (not as a discriminatory or derogatory term). But I use it nonetheless and I just might want to chill. These guys are the future of dirt-bag-cut-throat sketch comedy. I'm here for it.
#6. NPR Mic Check
Last but not least, NPR's Microphone Check is my favorite of them all. It mixes all elements of what I love about the aforementioned podcasts. It's been the most inspirational and is the tree from which i'd pick a fruit to plant my own seeds. The hosts' Ali Shaheed Muhammed (A Tribe Called Quest's DJ) is from NYC and Frannie Kelley (NPR Music Editor) is from my area, Washington, DC. The two of them have in-depth conversations with artists about their recent and past projects, entire bodies of work, behind the scene influences and so on. If you go to my soundcloud page http://www.soundcloud.com/indigawdzilla I reposted my favorite interviews.
Honorable Mention:
N.W.A.P. (Negroes With a Podcast)
Not gonna lie .. these guys are kinda dry. I've listed to maybe 2 episodes and haven't returned since. Still great content from an apologetically black male perspective. These are like, the frat boy kind of black guys.  It looks like they've changed their name to "Nerds With A Podcast" …. Makes sense. More fitting.
N.O.T.W. (Neck of The Woods)
I listened to one episode of this and hollered within the first 25 seconds. "Do I have to grab the back of your neck…. to make you eat my ass." I'm still dead. I just have way too much to catch up on to get into a new podcast, but once i'm in the swing i'm throwing this right up in the mix.
Tax is my mans. Be safe tho, beloved. I mostly listen to this podcast when someone I recognize is on there (The Desus & Mero episode is classic!) I love New York. I wanted to be from New York so bad growing up. I don't think I could live there now (L.A. & Miami are on my radar – i'm getting the fuck out of Maryland ASAP) but I might as well. I listen to New York radio every morning. I hear the local ads, traffic – all that. This podcast is like being right in the mix of what's going on in the streets of NYC.
I almost forgot The Brilliant Idiots! This is a podcast hosted by Charlamagne Tha God & comedian Andrew Schulz. I have a serious adoration and respect for Charlamagne for a myriad a reasons. To sum it all up though, because he's a real nigga. Period. He's honest, even about his shortcomings and he's always willing to learn. He reads a hell a lot more than I do and that's an inspiration. Andrew rubbed me the wrong way initially because he seemed so distant from the culture. However, i've learned to respect his opinion and I understand his perspective. It's very necessary, even if I don't agree with it. This podcast