@CypherClique is back, this time to present The Greatest Show on Thirst. Stream & Download Here!
This mixtape consists of 14 tracks that could easily be the soundtrack for The Young and the Reckless. It's a bit more amusing compared to their last project "The City," a solid tape nonetheless. #GSOT is filled with summertime bangers, heavily influenced by the "OPP" and young rising star mentality. Like Mic Anthony says in Shot Me Down, "these hoes gotta stop acting like niggas didn't turn down a record deal last year."
The character traits of each member is solidified throughout this mixtape; D-Major being the laid back one, Mic Anthony, Mr. Crush-A-Lot & last but not least; Relay the Prince of Wordplay.
This mixtape has an intro, outro, interlude and skits throughout to make you feel like you're right there with The Clique. The skits explore the morals (or lack thereof?) expressed by them and their peers. These enhancements make the tape flow into one cohesive piece.
The intro, The Diamond Group,  let's you know "off the jump like booster cables" that it's about unadulterated, kinky, wild, maybe even irresponsible fun. The following tracks Apples, Peaches, Oranges and Friends With Benefits are odes to the bachelor lifestyle. Track 4, The Dewey Devil, is 2 minutes of Relay doing what he does best, spitting rapid fire wordplay and metaphors at you.
"We was waitin' in the basement / now we famous so they hatin' / yeah you wasn't on the roster (rasta) so who cares bout what you're makin' (jamaican)." 

(Relay)
Shot Me Down is an "i'm feeling myself, I got a big ego" record. The beat resonates as a pop leaning, suburbia targeted track, which may explain why I didn't like it at first. I must admit, it grew on me and it fits with their aura. The Scumbag Nick skit follows and is totally left field, unless you're an avid user of twitter. If you are, the randomness of this discussion won't move you whatsoever! It's totally in the spirit of twitter, random outlandish conversation that fits into youth pop culture.
Good Money follows and is a braggadocios banger. This beat is guaranteed to make you nod and move to it. @MattHowe_t4l of Tribe Beats appears on this song, his flow and production contributing to @CypherClique's signature "feel good" sound. The Paige Interlude produced by Lone Moon Complex serves as a dope,  smooth, mysterious transition into the next track, Mastermind. This song sums up and reiterates the entire mixtape's vibe of "im tipsy, you tipsy, live risky, come with me." Money is the motive because money allows them to enjoy the life they desire, not one they're subject to. It's Show Biz baby.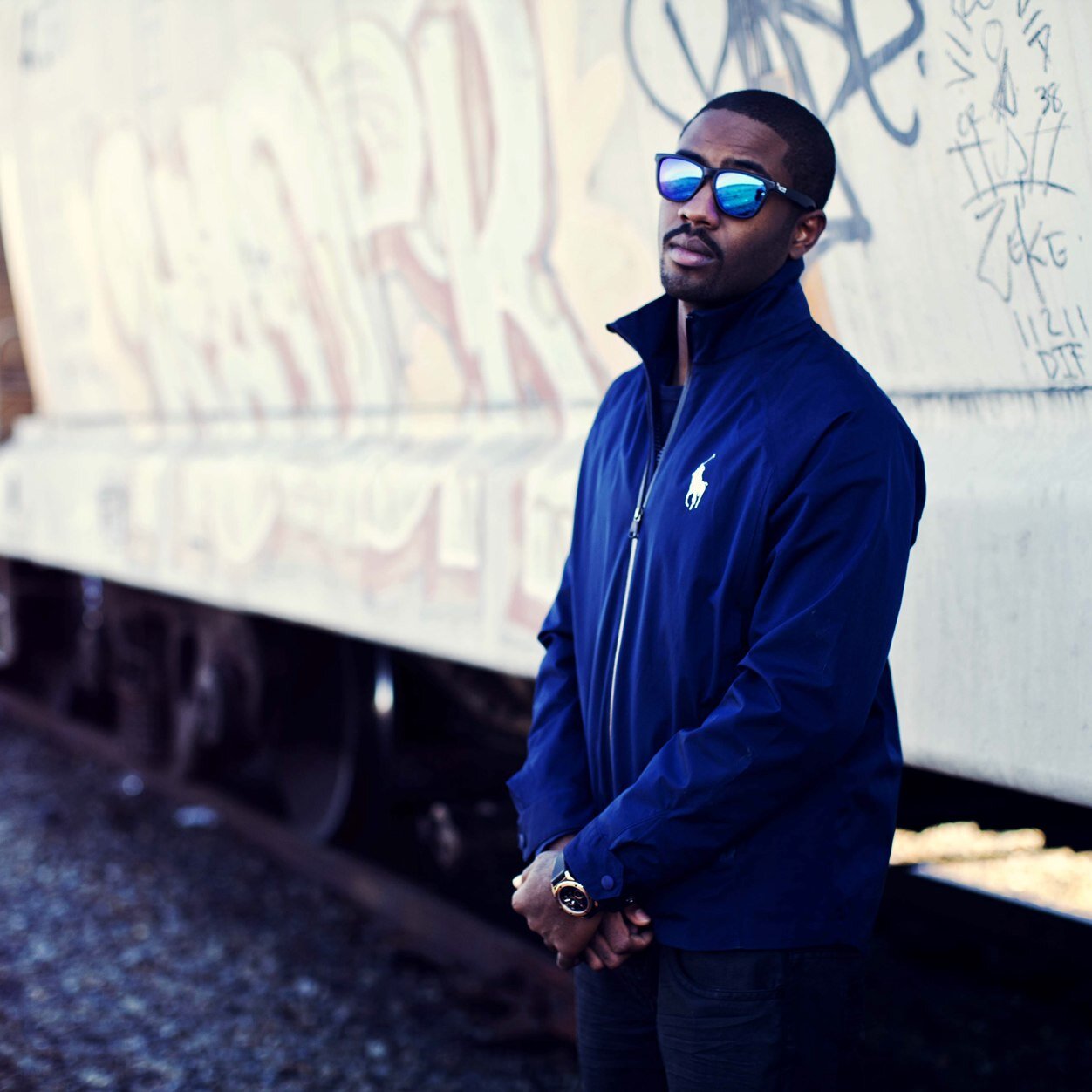 My favorite song Champagne Dreams featuring Frank Boy is next up and has a "best night of your life" theme, certainly aimed towards the ladies. D-Major doesn't seem to appear on this mixtape as much as he did on The City, but he does his thing on Hop To It, both lyrically and production wise. "Got you hooked like it's crack rock, Major on the back drop, yeah you know the tracks hot, nigga this your last stop."
He is definitely the most humble of the crew. Relay is simultaneously cocky and humble, stating "have my cake and eat it too, naysayers wonder why, cuz when I ego trip I still save that humble pie." Mic Anthony is cocky, period. "Im an asshole, that's why I talk shit though."
Just Like Wrestling features the trippy @YungTy who I believe is from Delaware also. This is a laid back, late night "lets get lifted" track.
Mic Anthony wants  you to know that he "is really really out here" in Bang Bang Bang. The Clique's homeboy @DubRealHeavy is on this joint, along with @MattHowe_t4l. The outro, Quaaludes and Girlfriends is like part two to The Suare. "I know these niggas got more money than me, but I have a better life – It's not about the money dogg its about the feeling. If it feels right .. it's right."  I couldn't agree more.
Thanks for reading!